About the course
Led by expert Dr. Matias Anghileri, you'll learn how to achieve exceptional outcomes for your patients with the Ultima system. Get ready to enhance how you work!
Overview of the Damon bracket system.
Practical application of the Damon Passive Self-Ligating bracket system in various clinical malocclusions.
Maximizing the benefits of the Damon Ultima bracket/wire configuration.
Comprehensive overview of the new Full Expression System: Damon Ultima.
WHO SHOULD ATTEND
Day 1: For all new users of the Damon System.
Day 2: For existing users and participants from day one.
MINIMUM REQUIREMENTS FOR PARTICIPATION
PSL Users, Damon Users / Damon Ultima Users, ASL Users, Conventional bracket users.
Programme
TOPICS DAY 1
DIAGNOSIS, TREATMENT MECHANICS AND CLINICAL TIPS FOR DAMON SYSTEM SUCCESS
Pillars of the Damon System: concepts, archwires and brackets.
The power of round wires. bite turbos, rotated teeth: "The ANG Technique". Indirect ligature, light elastics and how to bond the second molar tubes.
Torque prescription: The "Golden Rules". What to do when teeth protrude, why diastemas appear and how to avoid them.
D-Gainer: When, how and why?
Difficult narrow arches and how to correct them.
Final Archwire Individualization, maximum and minimum anchorage when closing spaces.
Mechanics to verticalize a molar tilted to mesial or lingual with or without TADS.
Clinical cases from start to finish understanding thediagnosis and the treatment mechanics.
TOPICS DAY 2
DAMON USERS MOVING TO DAMON ULTIMA
Damon Ultima bracket & archwire features.
Assembly Bracket-Archwire – what's different?
Archwire sequence.
What remains the same?
Expression of 1st, 2nd and 3rd order movements with the Damon Ultima System.
Torque prescription & torque teaming.
Compensating behaviors.
Center point.
Rebonding – why is it easier?
Clinical cases – diagnosis and precise treatment mechanics with Damon Ultima and comparison with previous Damon versions.
Clinical tips to simplify difficult cases.
Taught by: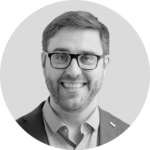 Dr. Matias Anghileri
Degree: Dr.
Buenos Aires, Argentina
Location
The Clermont Hotel Charing Cross
Strand, London WC2N 5HX, United Kingdom
+44 20 7523 5052